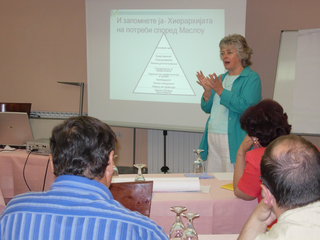 Midas Training Solutions was formed in 1997. Since then we have built a successful track record of training and coaching managers and staff at all levels.
We have provided tailor-made training, coaching and consultancy services for business, industry, voluntary organisations, public sector organisations and trade associations across the country.
Since the coronavirus pandemic, we have moved to delivering our training, coaching and consultancy via online video conferencing. We still offer the same high standard of service, but we will discuss with you how best to achieve your objectives in an online delivery format.
We write all our own material. That means that we can create a workshop, programme or project specifically for you.
We also offer a wide range of successful existing modules and programmes. We will customise these so that they are precisely what you want. We can also provide coaching and consultancy services to back up the training or as individual projects.
Read more about Midas Coaching
Read more about Midas Consultancy
Midas trainers and consultants are all experts in their field, as well as being experienced and inspirational trainers, coaches and consultants. That means you benefit from:
Customised programmes that engage and develop your participants
The best solution for your learning and development needs
Training, coaching and consultancy when and where is best for you and your organisation
Midas can customise their training in a variety of different ways. We provide everything from minor adaptations to a totally new design especially for you. We work in partnership with you to decide what suits you best.
Read more about Midas Training courses
If you would like to see a detailed programme for the courses or programmes we offer, or discuss areas not mentioned here, please either email Midas today or telephone us on 0845 468 0235.