Candy Piercy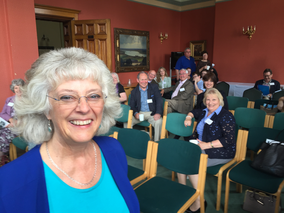 Candy is a highly effective presenter and speaker with wide experience in training in the UK and around the world. She has trained overseas on behalf of the British Foreign Office, the European Union and the UN.
As lead trainer for Midas, Candy specialises in communication and management skills for managers at the most senior level. She works in both the public and the private sector. She is an accomplished coach, able to draw on her own experience of leading and managing large projects and teams.
Her previous background includes work in medical research, in major retail companies and as a senior manager in the British Liberal Democrats.
Candy is the Managing Director of Midas Training Solutions Ltd. She was awarded an MBE in the 2014 New Year's Honours List, for services to politics and international democracy.
Mike Piercy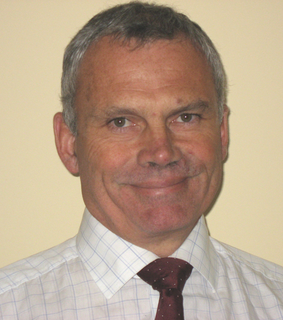 Mike is an immensely experienced consultant and trainer. He has specialised in managing large projects for leading UK and global companies. He is a certified Prince 2 practitioner.
As a Midas trainer Mike leads on change management, project management and communication skills. He works with senior managers in both the public and private sector. His wealth of practical experience of leadership and management gives an added dimension to his coaching and training.
His experience working in multinational companies gives him valuable insight into diverse work cultures. For example he has worked in the US, France, Japan and the Netherlands.
Mike has worked extensively in the finance, telecoms and retail sectors in the UK and around the world. His most recent projects have been to assist a UK retailer to outsource their Internet web site, and acting as a trouble-shooter for a major motor manufacturer during the consolidation of their European sales offices.
Miranda Roberts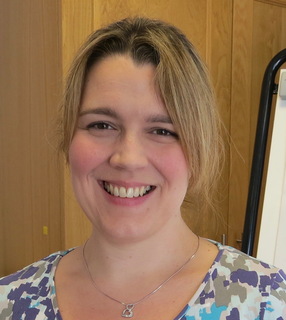 Miranda Roberts is a very effective and experienced trainer and coach. She has extensive experience of managing highly skilled teams working in a high pressure environment. This gives her training a practical, accessible and approachable style.
She designs and delivers bespoke training primarily in management and personal development, media, presentation skills and leadership. She has an honours degree in psychology.
Miranda has trained for Midas since 2001. She also ran her own training company in Kent for ten years, before joining Midas full time in 2013. Her recent clients include a large NHS Hospital Trust, a major pharmaceutical company and a local council.
She has trained on behalf of the Westminster Foundation for Democracy in Senegal, Zanzibar, Bosnia and in Seychelles. She has also led training for international delegates attending workshops in the UK and abroad.
Miranda has trained extensively for the UK Liberal Democrats. She has trained and coached MPs,MEPs, parliamentary candidates and party activists at all levels. She trains and accredits trainers for the Liberal Democrat national training programme.
Aidan Piercy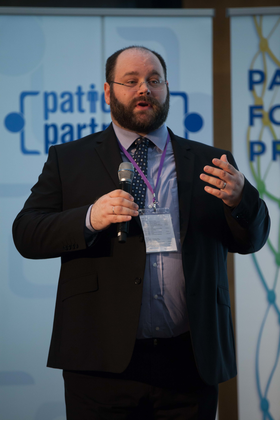 Aidan is a core member of the Midas team, and besides acting as our company's client manager, he is an accomplished trainer and coach. He has been working with Midas since 2007.
Aidan has trained extensively in the public and private sectors. He is a key member of the Midas team which specialises in the theory and practice of facilitating public meetings. He works on the planning, facilitation and report writing aspects of these challenging meetings.
His early experience of working in hotel industry, managing very diverse teams of staff from different countries has given him a deep understanding of leadership and motivating teams. As a result Aidan has a strong track record of training and facilitating team building workshops and strategic planning awaydays.
Aidan has trained in several countries outside the UK, including Burundi and Seychelles, and is experienced at working with both simultaneous and consecutive translation.
Although Aidan trains across a wide range of management and communication skills, he has a particular interest in running Presentation Skills workshops and Training for Trainers courses. He specialises in helping participants develop their personal impact and build their confidence speaking in front of an audience.
He trains and accredits trainers for Wikimedia UK's training programme and for the Liberal Democrats.
Grainne Suter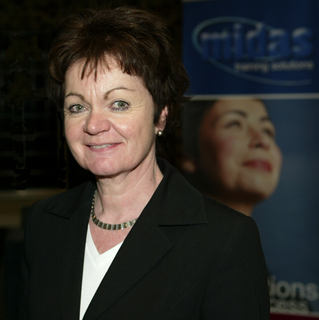 Grainne works with organizations to design training and coaching programmes that give people the knowledge and essential skills to deliver a high level of excellence.
Her philosophy is to inspire and build confidence, whilst providing the tools and techniques that enable people to plan, communicate and work in a more effective way.
She has a track record of delivering highly successful training solutions, both nationally and internationally. Current projects include clients from the public and private sectors.
Her background is in public sector management. She has worked with a range of organisations on strategic planning and policy development.
She has a special interest in one to one coaching for executives and senior managers to help them to achieve their goals.
Steven Gauge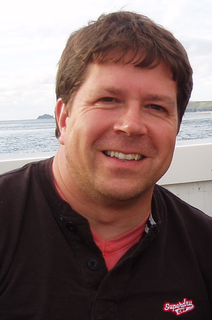 Steven Gauge is an effective and engaging trainer and leadership coach, who is able to draw on a wide range of experience gained over a number of years in senior roles in the public, private and voluntary sectors.
He is the former Chief Executive of the Suzy Lamplugh Trust, a social enterprise delivering training in Personal Safety and campaigning for a safer society. Previously, he ran a Groundwork trust, an environmental regeneration charity working in deprived areas in South London.
Steven has worked with a wide range of commercial organisations. As Director of Communications for Sussex Enterprise he hosted and facilitated seminars, conferences and networking events for local businesses. Working with Lipfriend Rodd International he produced corporate videos for clients such as British Aerospace, SmithKline Beecham and the International Federation of Pharmaceutical Associations.
As an aide to Charles Kennedy during the 2005 General Election, Steven organised and managed high profile media events during the campaign. He has been a local councillor, parliamentary candidate and highly successful election agent. In 2008 he worked as a volunteer on the Obama campaign in the crucial swing state of Ohio.
Steven's career began at the Discovery Channel where he was part of the small team that launched the channel in the UK. Over nine years he edited, directed and produced a wide range of documentaries and learnt more than you could ever need to know about sharks, the second world war and ancient Mayan civilisations.
Steven has an MA in Experimental Psychology from Corpus Christi College Oxford and is based in Surrey. At the weekends he captains the Warlingham Rugby Club 4th XV and coaches the under 13's. He has recently written a book about his experience playing rugby, for which he has been nominated for several awards.
Jennie Walmsley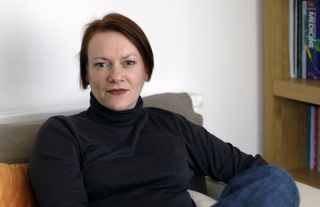 Jennie Walmsley is an experienced media trainer. She coaches people to handle the media confidently, deal with journalists, handle crises and give effective presentations.
Having worked for over sixteen years as a BBC television and radio producer and, more recently, written for and edited a national women's magazine for working mothers, Jennie is highly skilled in the art of communication.
During her broadcasting career, Jennie worked in factual programmes, including consumer affairs, documentaries, health, arts, news and current affairs.
As a TV producer and director she worked on live studio programmes, pre-recorded magazine programmes, and international in-depth documentaries. Her broadcast credits include Newsnight, Watchdog, Correspondent, The Late Show, From our Own Correspondent and Crossing Continents. Programmes have taken her around the world, and she has experience of working in difficult and hostile environments.
Over the last five years, Jennie has extended her career into media training with key individuals and small groups prior to interview. She is also an experienced BBC voice and broadcast trainer.
As a Coach she works with individuals on personal and career development programmes. Her client list includes corporate and non-governmental organisations.
Vicky Cliff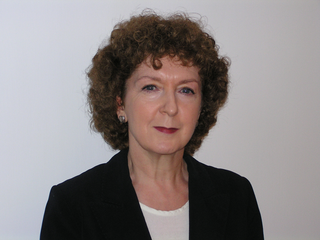 Vicky is an experienced consultant with proven record in coaching, organisational development, training and career management gained within corporate sectors, including telecoms, energy and pharmaceutical, and in education.
She brings strong analytical and intuitive skills to support clients in managing organisational and performance issues.
Vicky is effective and empathic in coaching and counselling clients on leadership development, career management, personal development and team building.
She is an experienced facilitator of management workshops with teams up to board level. Vicky is a good communicator with the ability to build excellent working relationships.
Howard Sykes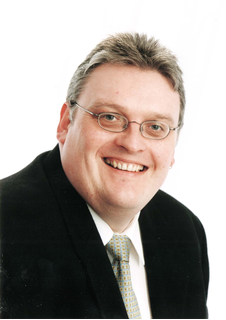 Howard has a wealth of experience from both the private and public sectors. He ran his family business and was involved in both the manufacture and retail aspects of the food industry.
He worked in public relations and marketing, providing direct support to a range of private companies and organisations. These were as diverse as property developers, a hygiene products manufacturer and a UK distribution company.
He is the former Chief Executive of a not for profit organisation delivering a range of services including distance support, mentoring and training to both local government and the voluntary sector.
Howard has an in depth knowledge of UK local government, especially in the areas of regeneration and environment.
He was a key part of the team that campaigned and lobbied to change UK Sunday trading laws in the early 1990s. This involved working directly with the senior management teams of Britain's major retailers.
Howard has trained in Africa on behalf of the Westminster Foundation for Democracy.
Dawn Parkin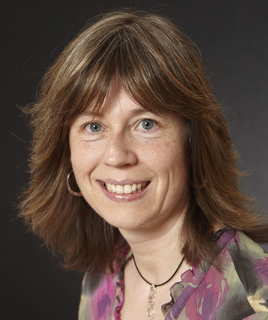 MSc Human Resource Management, MCIPD, Post Grad Cert in Coaching, Level A and B Psychometric Testing, Dip NLP
Dawn is a highly committed HR/OD professional, with the ability to influence and engage with key stakeholders and partners and work with people at all levels. She has over 20 years experience of working in a public sector environment, 10 years operating at a senior management level with responsibility for organisational transformation, leadership development, employee engagement, culture, behaviours and values.
As a consultant she is an energetic problem-solver, who uses strategic thinking and creativity with the pragmatism, tenacity and capacity to assist others to a successful outcome. As a facilitator/trainer, Dawn believes in creating opportunity where delegates can be honest, build trust and increase their understanding through sharing experiences and taking responsibility for their own development.
Dawn is an experienced coach whose values include treating all people with respect, having a strong sense of personal integrity and believing in the potential of each individual. Her clients include both the public and private sectors, working predominantly with senior managers and board members.
James Bewsher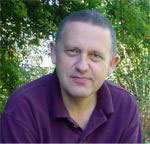 James Bewsher is a very experienced trainer, coach and consultant. He specialises in communication skills, strategy and public affairs. James is a former Head of Stakeholder Relations at the Department of Health and was a strategic communications adviser in the Prime Minister's Delivery Unit. He then worked in the Cabinet Office on stakeholder communications.
James has extensive experience advising government agencies, local authorities and charities.