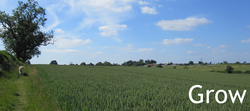 Business coaching is widely recognised by organisations as a highly effective way of developing the individuals they value. One to one coaching helps nurture talent and promote continuing professional development.
For some, this process helps them address new challenges in their work. Others use it at times of organisational change, or when moving into a new role.
Coaching can be offered to participants in conjunction with a training and development programme within the organisation, or as a standalone service to individuals or groups.
How Midas coaching works
Our approach to coaching is focussed on the individual's needs and objectives. Our coaches are skilled in prompting reflection, insight and action to change for the better in their clients.
Building on the individual's own knowledge and experience, these sessions can help them identify key objectives, analyse situations and possible outcomes and develop and carry out their action plans.
At the moment, due to the pandemic, we have moved our coaching to an online format. Once the covid restrictions ease, we will move back to offering face to face coaching sessions, or clients may prefer the flexibility of the online format. We will be happy to discuss with you which approach might suit you best.
A history of success
Midas has a successful history of working with individuals from very junior ranks to the most senior levels of organisations.
Our coaches are drawn from a wide pool of experienced professionals in both the private and public sector. We match our coaches and participants very carefully, so they have the best possible opportunity of developing a successful working relationship.
The relationship
Coaching is conducted on a one-to-one basis. Discussions between the individual and their Midas coach are completely confidential. This builds a high level of mutual trust. The sessions may take place within your organisation's offices, or off-site in a separate venue.
Organising your programme
Typically organisations identify a group of individuals who would benefit from coaching. They are then matched with appropriate coaches.
The programme starts with an introductory session where the client identifies with the coach the areas they wish to explore. Expectations are clarified and goals and objectives are established. The number of coaching sessions is often subject to an initial agreement with the client organisation, but can be varied to suit the needs of the individual.
Session content
The content of any particular coaching session will vary. Sometimes the coach is responding to the immediate needs and wishes of the client, some of which may be specific and urgent. For example, this could be an important meeting or presentation, or a key point in a particular project cycle. Other topics and themes may be covered over a longer period and can come from insights achieved during the coaching process itself.
What you achieve
Coaching is about change and the achievement of positive and permanent outcomes. It requires a high level of commitment from the client to implement agreed actions and to evaluate those actions at each coaching session.
For more information about how a Midas coaching programme can help your organisation, email Midas today, or call us on 0845 468 0235.
Other Midas Training courses