Even the best teams can come up against an unexpected business problem they do not have the time, skills or experience to solve. In these cases, Midas Consultancy services are available to give you specialist, in-depth assistance. Often an external expert can remove the roadblocks that prevent progress.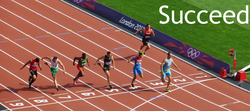 Our consultants are experts in their fields. They are comfortable working at board level, but practical enough to roll up their sleeves and help the team deliver. They have worked extensively in both the public and private sector and will help you to achieve practical, realistic solutions.
We use the Midas Approach, working with you to deliver positive results.
Our core consultancy services can be summed up as:
You can engage Midas consultants in a number of ways:
Providing you know precisely what you want a consultant to do, then we can suggest one or more of our consultants who match your needs
If you have a problem area or project, you can commission us to do a short review and propose an action plan;
If you don't know where to go next, we can help you by facilitating workshops, interviewing stakeholders to define their needs and outlining strategic options.
Typical consultancy assignments might include:
Managing organisational change
Facilitating business re-organisation and planning
Developing crisis management plans or business recovery plans
Managing projects
Project audit and review
Developing and implementing a equal opportunities programme
Developing a Health and Safety function in the organisation
If you would like to discuss your consultancy needs, or to hear more about what we have achieved for our clients, please either email Midas today or call us on 0845 468 0235.