Tailor made courses, workshops and programmes – training that works!
Midas specialises in tailor made, in-house training for the private and public sectors. We offer a wide range of already successful modules that we can adapt to your needs.
Or we can design something completely new just for you.
All Midas training is interactive, relevant and enjoyable. Our courses and programmes make a positive impact on the participants and their organisations.
In other words – it's training that works.
Due to the coronavirus pandemic, we are delivering our training using online video conferencing platforms. Our favourite is Zoom. Once the Covid restrictions ease, we will offer clients a choice of face to face or online delivery – or a blended approach for multi-module bookings.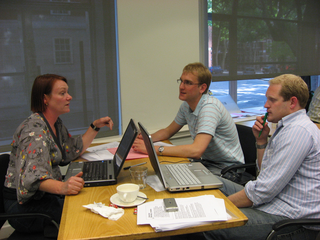 Topics A-Z
Here are the topics that clients most commonly ask us to train, but please do remember we can write a course just for you!
For more details on any of our courses and programmes, or if you don't see the topic that you are most interested in listed here, please just call us on 0845 468 0235 or email info@midas-training.co.uk and we will be very happy to help you.
Diversity
Engagement
Management (junior, middle & senior)
Project Management
Time management
Women's training