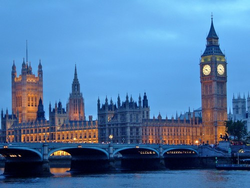 Whether you are a business, charity or pressure group, you need to be able to get your message across to people in power. Whether you are lobbying Members of Parliament, the House of Lords, MEPs, MSPs, AMs, GLAMs, Councils or Executive Boards, there are key skills you can learn to make sure you win your argument.
These are some of the topics we may include in a Lobbying Skills course:
Defining your objective
Identifying who to lobby
Developing a strategic approach to lobbying
Creating and refining your message
To lobby or to negotiate
Influencing opinion
The do's and don'ts of lobbying
How to plan your course
Identify three key areas which you want your workshop to focus on. These may include the topics above – or you may want to include other topics. Contact us by email or phone (details below) and we will work with you to design a workshop which will meet your team members' needs.
Using your ideas and examples drawn from the participants' experience, we will write and deliver a workshop to your precise requirements.
The Midas Approach
We tailor the content of every individual workshop to best fit the skill level and needs of the participants.
All of our workshops are highly interactive, and give the participants lots of opportunities to put theories into practice. Our highly experienced trainers will pass on the tips which will help your staff members succeed.